Mashi (مشي) is out now on Decentralised Compilation Vol. 1 by SODAA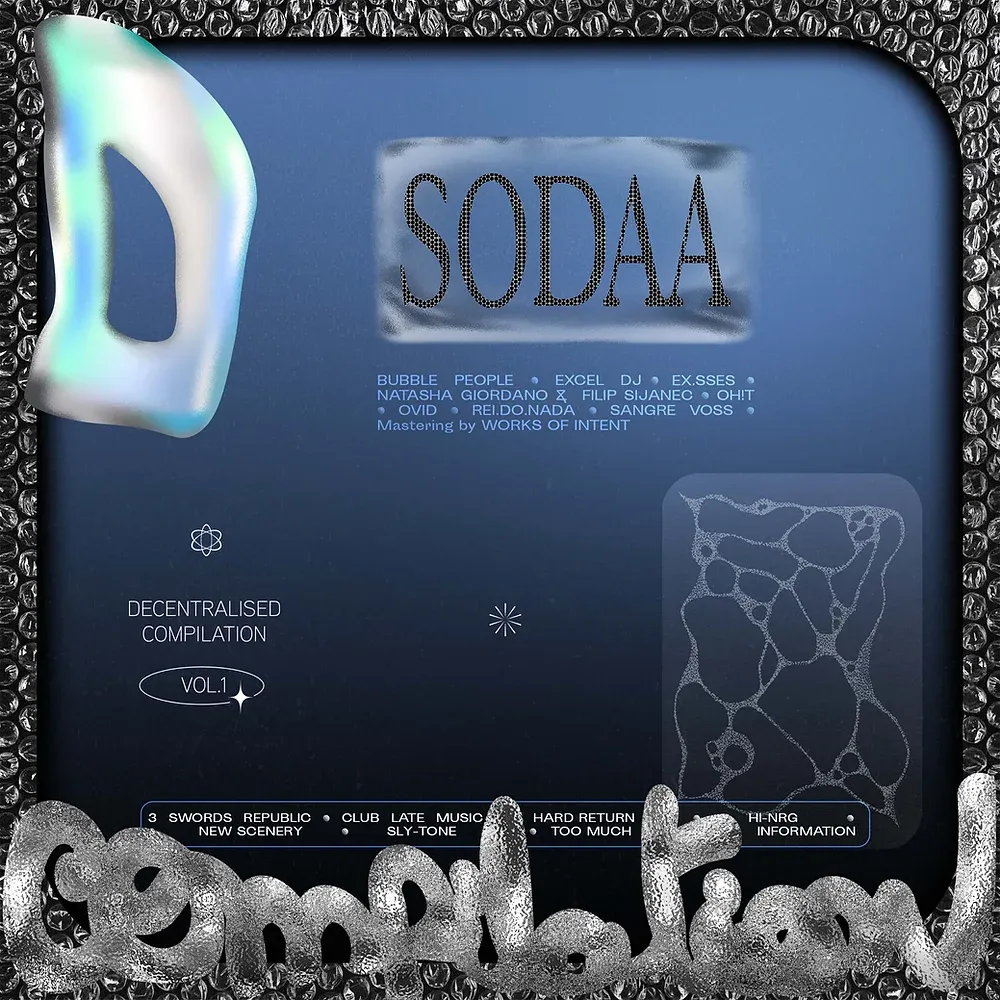 So if you didn't know, @sodaa.club released it's first decentralised compilation album last week (link in bio) in collaboration with 3 Swords Republic, Club Late Music, Hard Return, HI-NRG, New Scenery, Sly Tone, and TOO MUCH INFORMATION.

Just wanted to say thank you to everyone involved, everyone's track(s) were banging and I'm so grateful to be involved with such a creative & collaborative bunch.

Thanks to @slytonerecords & @hard_return for co-releasing my track as well 🙏🏽

And shout out to @worksofintent for help with the mastering (and mixing lol)
---
SODAA - Decentralised Compilation vol.1

We're exploring how SODAA sounds with our first compilation.
It features members, friends, and new talent.
It's genreless and fluid, self-organised and bottom-up.

The artists and the labels participating in this compilation believe in a more equitable and collaborative future for our scenes, one guided by principles of solidarity economy, distributed decision-making, and the rejection of capitalist notions of culture, music and space.

We've asked labels who align with our values to support the compilation by co-releasing it with us, and adding it to their own catalogue. Additionally, artists in their roster are working on remixes.
The idea of a decentralised release was also inspired by the way Senyawa released their album "Alkisah".

The profits will be split between the artists and SODAA, as a way to raise funds for our long-term goals, with a part going to the labels for their help.

Support us buying the compilation (or donating via Open Collective opencollective.com/sodaaclub ) and sharing with your friends.
co-released with:
3 Swords Republic, Club Late Music, Hard Return, HI-NRG, New Scenery, Sly-Tone, and TOO MUCH INFORMATION.

All tracks written and produced by the artists, as credited:
Mastering by Works Of Intent.
Artwork by ROOO.
To purchase the track, visit the links below: