Decentralised Compilation Vol. 1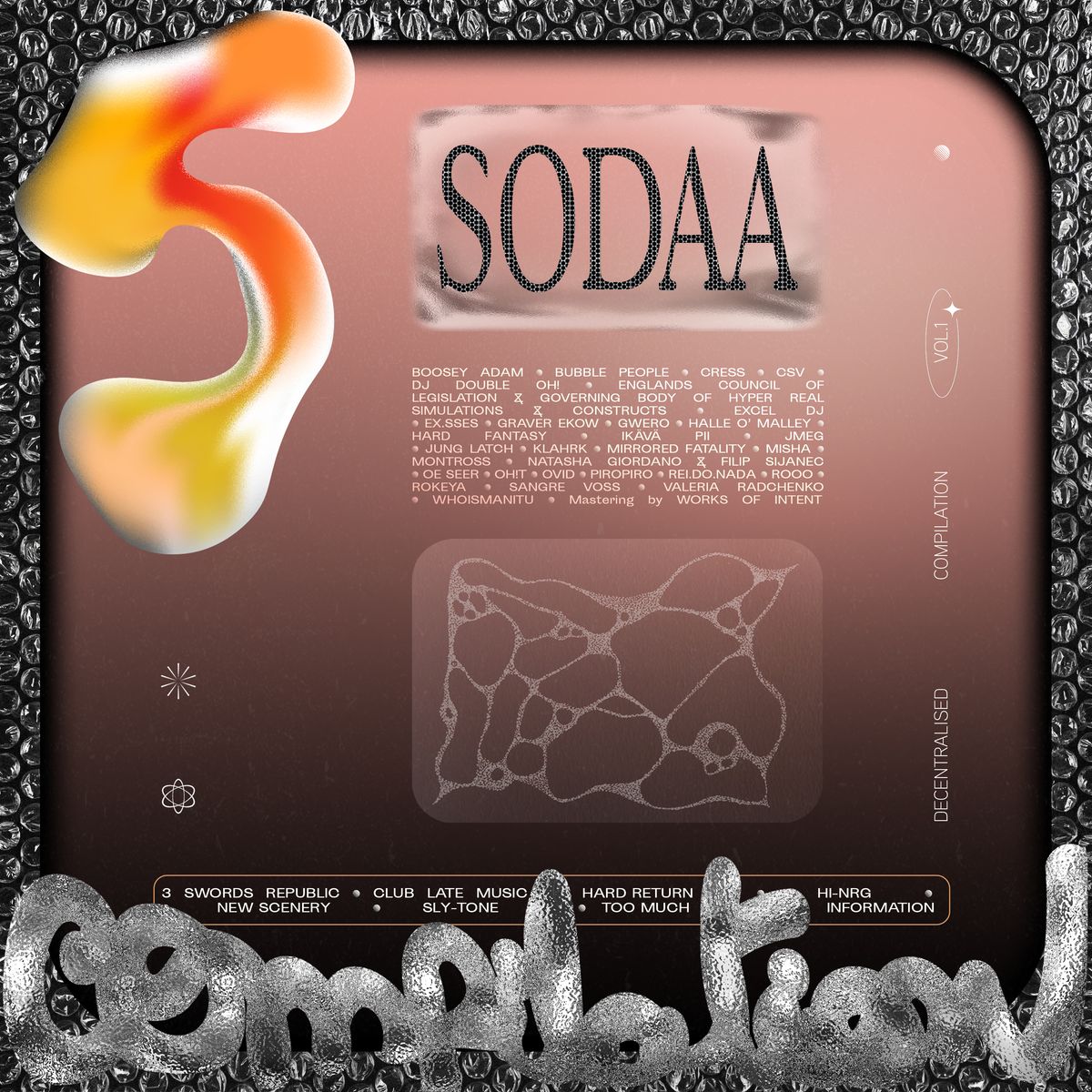 After keeping this under wraps for a long while, I'm proud to announce that I've got a track coming out as part of SODAA's first compilation. The compilation features a bunch of members from SODAA with varying musical genres, production techniques and creative processes.
Pre-orders are now available on Bandcamp and OpenCollective.

Release date: 04 February 2023
---
SODAA - Decentralised Compilation Vol.1

co-released with: 3 Swords Republic, Club Late Music, Hard Return, HI-NRG, New Scenery, Sly Tone, and TOO MUCH INFORMATION.

All tracks written and produced by the artists, as credited.
Mastering by Works Of Intent.
Artwork by ROOO.

We're exploring how SODAA sounds with our first compilation.
It features members, friends, and new talent.
It's genreless and fluid, self-organised and bottom-up.

The artists and the labels participating in this compilation believe in a more equitable and collaborative future for our scenes, one guided by principles of solidarity economy, distributed decision-making, and the rejection of capitalist notions of culture, music and space.

We've asked labels who align with our values to support the compilation by co-releasing it with us, and adding it to their own catalogue. Additionally, artists in their roster are working on remixes.
The idea of a decentralised release was also inspired by the way Senyawa released their album "Alkisah".

The profits will be split between the artists and SODAA, as a way to raise funds for our long-term goals, with a part going to the labels for their help.

Support us by buying the compilation (or donating via Open Collective opencollective.com/sodaaclub) and sharing with your friends.